Product information
Category: Polypropylene Cartridge Filter
Product series: PPguard®
Product URL: ....
PPguard® Pariticle Reduction Filter Cartridge
The PPguard® filter cartridge is a high efficiency, long life, pleated filter made entirely of chemically resistant polypropylene. The PPguard® filter's advanced design and construction has resulted in a very economical, premium quality product that provides consistently high filtration efficiency, superior flow rates, considerable high dirt holding capacity and exceptionally long service life. Its all-polypropylene thermally bonded construction and its extremely low extractables make PPguard® effective in a wide range of fluids and applications. The PPguard® filter cartridge is available in retention ratings from 0.2μm to 99μm and is offered in a variety of lengths and fittings that allow service in most commonly used filter housings.
PPguard® Efficiency
PPguard® filter cartridges combine a high dirt holding capacity, protective abilities and extremely high flow rates, These cartridges are easy to clean for an efficient regeneration if necessary.
PPguard® User Manual
PPguard® filter cartridges user manual is available at www.vanguard.com.bd/ecodocs for your ready download. This eco approach from our side as a contribution to reserve the environment.
Features and Benefits
All-polypropylene construction
Wide chemical compatibility, permits application to broad range of fluids.
Particle removal ratings from 0.2µm to 99µm.
High filtration efficiency at rated level.
Self-bonded filter media.
Fixed pore structure, consistent particle removal, no migration of filter media, non-fiber releasing Contains no binders, adhesives or surfactants.
Wide solvent compatibility, extremely low extractables, immediately rinses in 18 megohm-cm water.
Maximum effective surface area.
High dirt holding capacity .
Long filter service life, high throughputs, lower operating costs.
Biologically inert and non-toxic.
Meets FDA requirements for food contact use, passes USP Class VI Plastics biological reactive test.
Typical Application
PPguard® polypropylene filter cartridges may be used as either prefilter or final filters. PPguard® filters are most appropriate for use when high efficiency filtration and economy are crucial.
Common industries that use PPguard® filters include:
Pharmaceuticals
Water purification
Chemical
Electronics
Magnetic Store Media
Biologicals
Diagnostics
Cosmetics
Food and Beverage
Photographic
Plating
Oil and Gas
Other uses for PPguard® filter include filtering electrostatic and jet ink, coating, paints, polymers, pesticides, metal etching solutions, air and gases.
Materials of Construction
Filter Media: Polypropylene Upstream Support: Polypropylene Downstream Support: Polypropylene Core/Outer Guard: Polypropylene End Cap: Polypropylene Sealing Method: Thermal Bonding O-ring/Gasket Seal: Polyethylene or Silicone PPguard® filters are manufactured in conformance to cGMP. All materials of construction listed above are FDA approved for food contact use per 21 CFR 177. PPguard® filters meet the requirements as specified in the current USP Class VI plastics, cytotoxicity and pyrogenicity tests. No binders, adhesives or surfactants are used in its construction. The filters comply with European Commission Directive 2002/72/EC and subsequent amendments up to 2008/39/EC and Commission Regulation (EU) No 10/2011.
Filtration Ratings
Pore Sizes:0.2, 0.4 1, 5, 10, 20, 30, 50, 60 and 99µm
Cartridge Dimensions
Diameter: 2.75" (7cm)
Lengths: 10", 20", 30", 40" (25cm, 50cm, 75cm, 100cm)
Maximum Operating Temperature And Pressure
Δp 80 psi @ 32 °F to 100 °F (Δp 5.5 bar @ 0 °C to 38 °C)
Δp 60 psi @ 150 °F (Δp 4.1 bar @ 66 °C)
Δp 30 psi @ 180 °F (Δp 2.1 bar @ 82 °C)
Sterilization
Steam-in-place (SIP):
Saturated steam @ 121-125 °C, 30-60 minutes.
[15 psi (1 bar) to 30 psi (2 bar), 30-60 minutes]

Autoclave: 121-135 °C, 30-60 minutes.

PPguard® cartridges are capable of repeated sterilization cycles. For applications requiring autoclave/SIP, a stainless steel reinforcement ring must be ordered. See "Reinforcement Ring Option" within "Ordering Information".
Ordering Information
please check into the catalogue.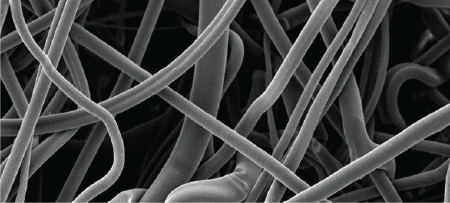 PPguard® Membrane SEM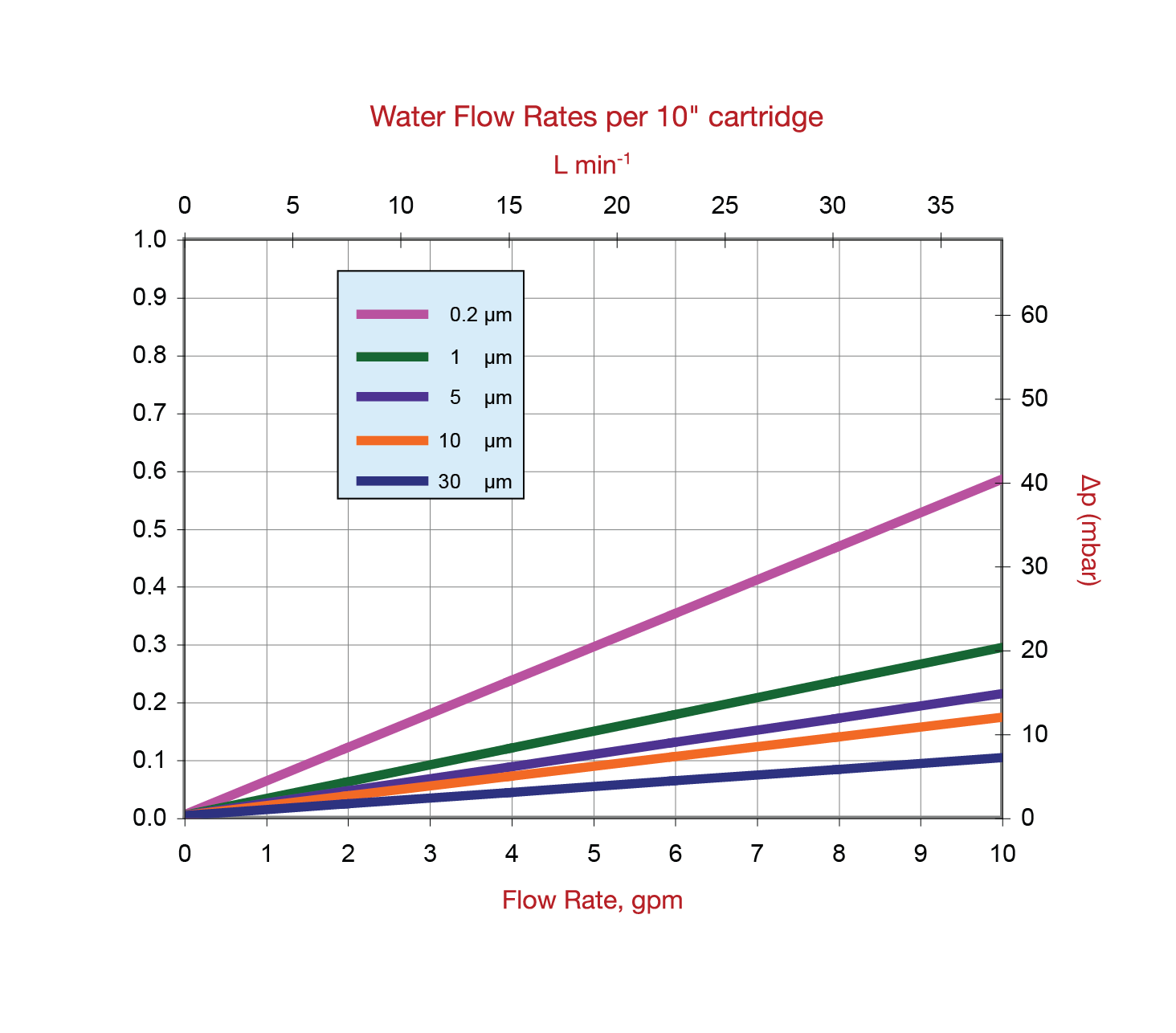 PPguard® flow rate in water